Talks designed to teach you repeatable processes
A leading Government proposal expert, Carl speaks on the continuously improving proposal techniques he developed over 40 years.
Seeing industry's proposal process roadblocks, he countered those by testing new problem-solving steps. Many of these new techniques, embodied in his Bid Launch Sequence™, proved to be remarkably successful. Carl will share with you what he learned so that you can improve your processes through his speaking engagements.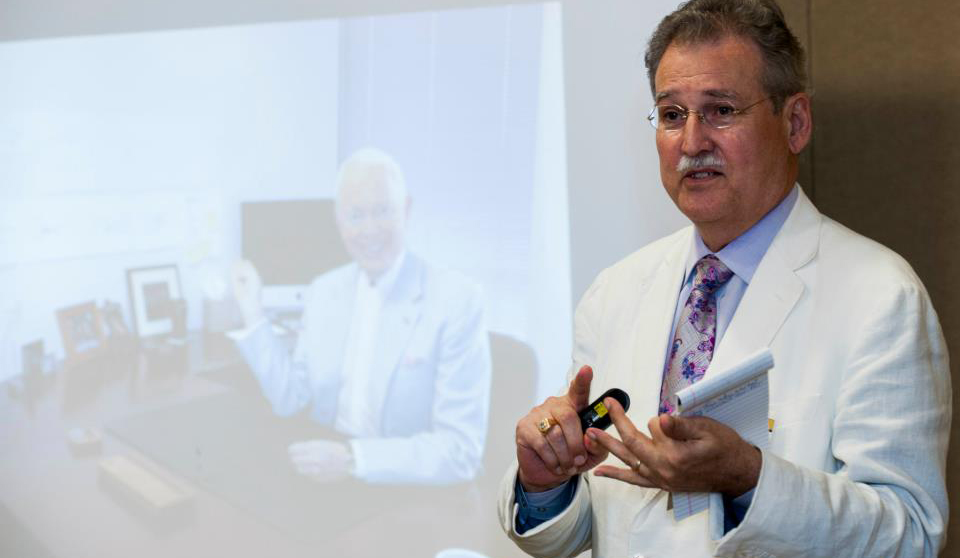 I can support your symposium with short educational discussion and presentations on:
Group Brainstorming
Proposal Process
Bid Analysis, Scoring, and Prioritization Technique
Over the years Carl has done hundreds of talks on proposal development, both in symposia and as a part of proposal training for corporations. Carl delivers visual audience-focused presentations that motivate, and persuade. But more than that ─ he inspires to elevate the quality of proposals, and he aspires to provide you with techniques to transform your proposal process.
Group Brainstorming
using the Buzan
mind mapping process
(1 hr talk or 4 hr workshop)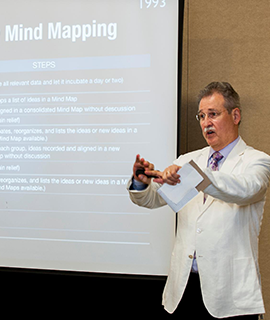 Proposal Process
Proposal Process
Key features of my structured, front-loaded proposal process (1 hr)
Bid Analysis, Scoring, and Prioritization Technique
(1 hr)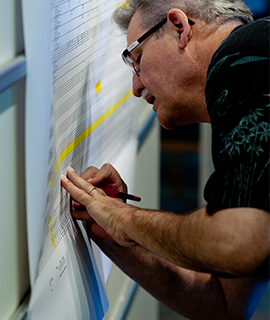 Carl Selfe recently briefed University of Central Florida grant writers and collaborators on Group Brainstorming using the Buzan mind mapping process. The briefing covered the team-based science and dynamics for brainstorming as a discrete discipline critical to both research and proposal development scopes of work. Correlating collaborative research initiatives used to address complex and often multidisciplinary scientific problems to that of developing complex proposals in the Federal marketplace, the workshop covered the genesis of brainstorming in Alex Osborn's 1948 book, Your Creative Power. The course enhanced knowledge of team-based research and provided instructional guidance. The course focused on how to conduct mind mapping brainstorming exercises with the large, cross-disciplinary collaborative groups that are brought together for proposal kickoff meetings and to start research efforts.